ABOUT CHRIS MACDONALD
Broker Associate / REALTOR / Certified Real Estate Appraiser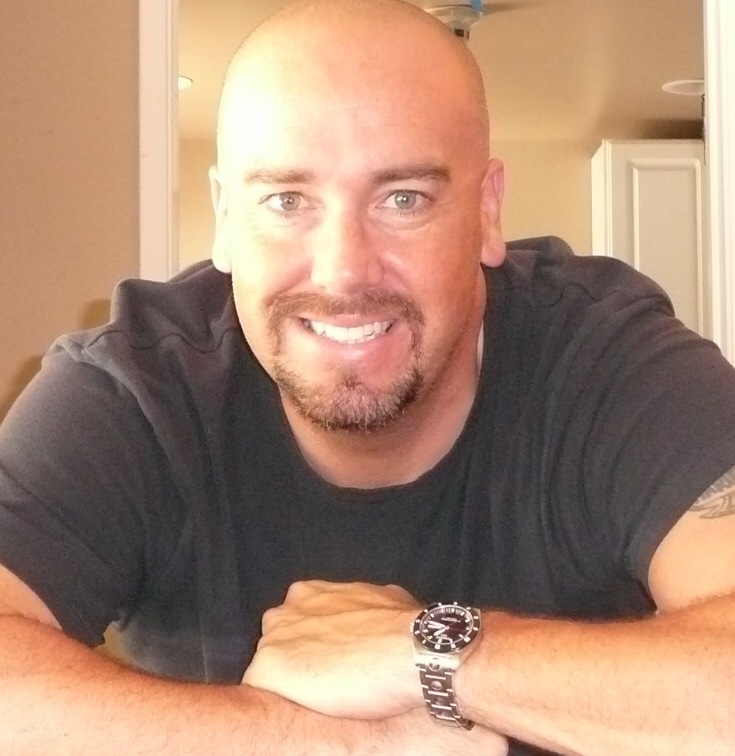 I'm Chris MacDonald and I am professional real estate agent, Realtor, and real estate broker associate with Keller Williams Property Team. I am also a state certified real estate appraiser.
Since 2004, I have been in the real estate profession serving the California central valley and Sierra Nevada foothill communities providing all types of real estate valuation services for relocation, homes for sale by owner, REO properties, short sales, investor real estate, and clients looking to buy homes or sell homes. I am passionate about all types of real estate, and honest, excellent service to my clients is my specialty!
REAL ESTATE SERVICES
I have a vast knowledge of different property types including: single-family houses, 2-4 unit multi-family homes such as duplexes and triplexes, condominium homes, town homes, small-businesses, commercial properties, vacant land, farms, ranch property, custom home sites, horse property, as well as agricultural properties and acreage suitable for Almond orchards, Walnut orchards, or vine crops.
My experience allows me to handle all types of transactions for my clients. As a professional real estate agent, I represent my clients in many different capacities such as a listing agent, seller's agent, buyer's agent, investor property acquisitions, lender asset liquidation, short sales, and 1031-exchange transactions.
HOME SELLERS

Are you selling your home? I know the Modesto area real estate market! Selling your home comes down to a few important factors. As a professional Realtor and listing agent, I know exactly how to get your home sold, but listing your home at the correct price is vital to selling your home. Whether you are moving across town, or moving across the country due to corporate relocation, I can list your home at the right price and attract motivated and qualified home buyers to view your home – and get your home SOLD! I have tremendous real estate expertise in almost every neighborhood, and know how to market your home to the right home buyers, so I can sell your home in a timely manner, while netting you the maximum proceeds from your home sale. I will handle all aspects of the sale that require attention to detail, such as scheduling inspections, arranging any needed repairs, and hosting open houses during the time it takes to sell your home. You can just relax with peace of mind that everything is being handled with the utmost expertise.
HOME BUYERS

Moving and searching for a home to buy? You have come to the right place! When you decide to buy a home, your wants and needs are the most important factors in locating just the right home. Whether it is certain school districts, proximity to shopping, specific neighborhoods, R/V parking, horse property, or a certain price range that you desire, I will help you locate just the right house to call home! Listening to home buyers is one of my specialties. As a real estate agent, Realtor, and real estate broker associate, I know the real estate market and homes for sale. I have access to several MLS systems throughout California which allows me to locate many properties for sale that may not be listed on the primary regional MLS system.
CLIENT REFERRALS
Referrals welcome – I love referrals! Referrals are the greatest compliment that we can receive as real estate agents. I will treat your family, friends, and acquaintances with the utmost professional expertise. Whether your real estate referral is for selling a home or buying a home, I will ensure that I exceed your expectations. If you are a broker, real estate agent, or Realtor from out of the local area, you can send your referral clients to me with total confidence. Satisfaction guaranteed.
PERSONAL RELOCATION – CORPORATE RELOCATION
Are you relocating? If you are relocating here from out of the area, I will be the expert on your relocation team. If you are relocating here from out of the area, I will help to educate you on different neighborhoods, and show you what each specific neighborhood has to offer. Buying a home in an area that you are not familiar with can be challenging, but not to worry, I will guide you through the process with my extensive area knowledge. Buying a new home near work, in the best school districts, near convenient shopping districts, and close to parks and restaurants are some of the things that I can help you with to put your mind at ease. I will help you overcome all of the mystery, and make you feel totally confident in your home search.
REAL ESTATE SERVICE AREA

(By County / City / Areas Alphabetically)Stanislaus County
– Bridle Ridge Oakdale Real Estate | Ceres Real Estate | Crossroads Riverbank Real Estate | Crows Landing Real Estate | Del Rio Modesto Real Estate | Denair Real Estate | Diablo Grande Patterson Real Estate | Dutch Hollow Modesto Real Estate | Empire Real Estate | Hickman Real Estate | Hughson Real Estate | Keyes Real Estate | Knights Ferry Real Estate | La Grange Real Estate | Modesto Real Estate | Naraghi Lake Modesto Real Estate | Newman Real Estate | Oakdale Real Estate | Patterson Real Estate | Riverbank Real Estate | Salida Real Estate | Sherwood Forest Modesto Real Estate | Sundance Lake Modesto Real Estate | Turlock Real Estate | Village One Modesto Real Estate | Waterford Real Estate
San Joaquin County
– Acampo Real Estate | Del Webb Manteca Real Estate | Escalon Real Estate | Lathrop Real Estate | Lodi Real Estate | Manteca Real Estate | Morada Real Estate | Mountain House Real Estate | Ripon Real Estate | Stockton Real Estate | Tracy Real Estate | Woodbridge Real Estate
Merced County
– Atwater Real Estate | Buhach Atwater Real Estate | Delhi Real Estate | Gustine Real Estate | Hilmar Real Estate | Livingston Real Estate | Los Banos Real Estate | Merced Real Estate | Winton Real Estate
Serving Stanislaus County, San Joaquin County, Merced CountyCONTACT CHRIS MACDONALD


Broker Associate | Realtor | Real Estate Agent | Real Estate Appraiser
Keller Williams Property Team
136 S. Center St., Turlock, CA 95380
email –
ChrisMacDonald@kw.com
text / sms – (209) 410-9650
mobile –
(209) 410-9650



Call me at (209) 410-9650 on my mobile phone first. I am always here to help you. If you do not reach me, Please leave me a voicemail with your contact information so I can call you back as soon as possible. You can also send me a text message. Look forward to helping you with your real estate needs.

If you would like to send me a message from my website, you can type your message in the contact form on this webpage.

SEARCH FOR HOMES FOR SALE ON THE GO!

Click here to get my mobile app and have the MLS in your pocket!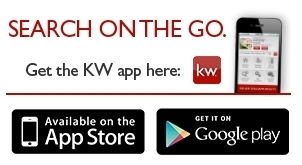 KELLER WILLIAMS – ABOUT OUR COMPANY & PHILOSOPHY

As the leading real estate company in the world, we understand that buying or selling a home is more than just a transaction: it's a life-changing experience. That's why our team of highly-seasoned real estate professionals is dedicated to providing exceptional, personalized service for all of our clients. We take great pride in the relationships we build and always work relentlessly on the client's behalf to help them achieve their real estate goals.
Our team of experts represents the best and brightest in the industry, and we're always striving to lead the field in research, innovation, and consumer education. Today's buyers and sellers need a trusted resource that can guide them through the complex world of real estate. With our extensive knowledge and commitment to providing only the best and most timely information to our clients, we are your go-to source for real estate industry insight and advice.
KELLER WILLIAMS MISSION STATEMENT

Our philosophy is simple: clients come first. We pledge to be in constant communication with our clients, keeping them fully informed throughout the entire buying or selling process. We believe that if you're not left with an amazing experience, we haven't done our job. We don't measure success through achievements or awards, but through the satisfaction of our clients.
OTHER INFORMATION (And Statistics) ABOUT
ABOUT KELLER WILLIAMS PROPERTY TEAM
Keller Williams Realty, the world's largest real estate franchise by agent count, surpassed 139,000 associates and over 790 market centers in over 800 real estate markets across 31 countries and regions! Key benchmarks of productivity also rose sharply as closed units hit 843,547, up 19 percent, and sales volume climbed 24 percent to $228 billion.
TRAINING MAGAZINE NAMES KELLER WILLIAMS THE #1 TRAINING ORGANIZATION IN THE WORLD
http://blog.kw.com/2015/02/10/training-magazine-names-keller-williams-1-training-organization-world/
KELLER WILLIAMS AWARDS

http://www.kw.com/kw/awards.html